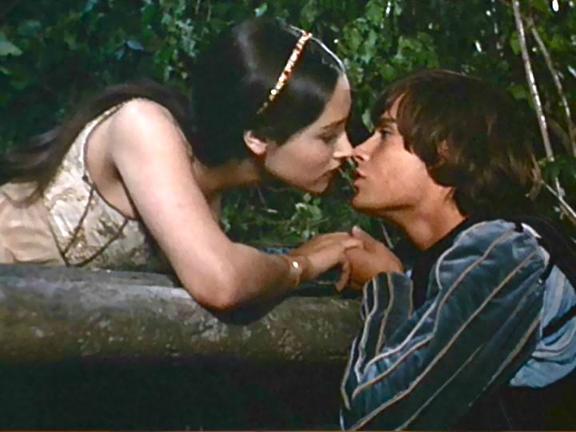 I know what you are thinking…What on earth does Shakespeare's tale of Romeo & Juliet have to do with Halloween?
Isn't it a love story?
Doesn't it have lots of references to gushy, mushy more-suitable-for-Valentine's-Day love?
Allow me to set the record straight: Romeo & Juliet is a tragedy. And as such, it deserves to be revered and celebrated during those darker holidays we all love…like Halloween.
As Shakespeare pointed out in the play, "These violent delights have violent ends And in their triumph die, like fire and powder, Which as they kiss consume." [Romeo and Juliet, 2.3]. Think of it this way…can you conjure in your head a single modern romantic comedy movie where the young couple leaves a wake of death, legal trouble, feuding families, distraught communities and the grand finale is a double suicide?
Didn't think so.
For instance, when brave Mercutio fights to defend his friend Romeo, and is about to die from his wounds, he says, "A plague o' both your houses! They have made worms' meat of me."
Likewise, there are multiple references to death and the symbols of darkness, death and tombs abound throughout this so-called play about lovers. Indeed, it would be more accurate to call it a celebration of love's destruction than of true love, since almost every single character in the play are actively working to keep our supposedly "star-crossed" lovers from winding up together. What could possibly be more wicked and evil than that, I wonder?
O woe! O woeful, woeful, woeful day! Most lamentable day, most woeful day, That ever, ever, I did yet behold! O day! O day! O day! O hateful day! Never was seen so black a day as this: O woeful day, O woeful day!
This play is about the systematic destruction of two beautiful young lovers, and about the community desecration of their love, as well as its other themes of murder and suicide. In my mind, it makes perfect fodder for a horror film, or inspiration for a Halloween party where the ghosts of Romeo and Juliet are dinner guests…dinner guests who, like in the play, seek each other out during the evening, ask party-goers if they have seen Romeo… and, at the end of the evening, narrowly miss touching each other in a fittingly morbid twist of chilling afterlife fate… just like in the play, "Methinks I see thee, now thou art so low,
As one dead in the bottom of a tomb."
Although many people think of her as a somewhat apologetic character, I disagree with that estimation, especially in light of her statement, "But one thing to rejoice and solace in, And cruel death hath catch'd it from my sight!" How truly evil!
As hostess of a Romeo and Juliet themed Halloween party, you could dress up in a Lady Capulet costume , or go as a ghostly, tortured Juliet. Just don't forget to use her line, "My grave is like my wedding bed." For inspiration, be sure to check out the Oregon Shakespeare Festival costume department.
Be sure to teach everyone an Elizabethan dance, have Tybalt and Mercutio interrupt the evening with a sword fight and you can also have Friar Lawrence making concoctions, remedies and poisons at the bar.
 "Arms, take your last embrace! and, lips, O you

The doors of breath, seal with a righteous kiss

A dateless eternal bargain to engrossing all-consuming death!"
Emma Rae Curtis is a costume/dressing up/makeup & accessories expert. She mainly writes about Halloween but also about all things costume and dress-up related.